Intuitive EXPLOSION!
with Michelle Vidal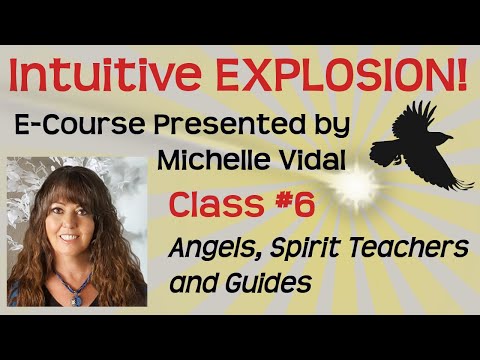 Class 6: Angels, Spirit Teachers & Guides
Lesson: The term Angel should not be used synonymously with guides, guardians and teachers, nor should they be thought of as synonymous.
Angels as different from the above mentioned as their functions/jobs are.  Learn what role the Arch-Angels play in today's world and how to work productively with your spirit teachers and guide.