Intuitive EXPLOSION!
with Michelle Vidal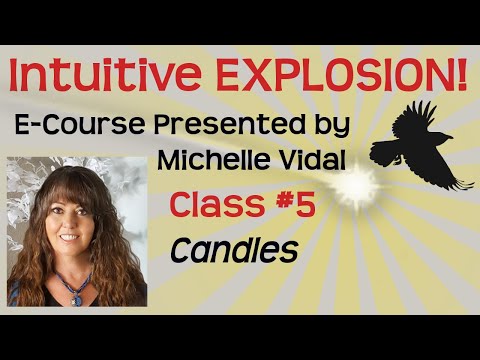 Class 5: Candles
Lesson: A flame is one of the first things man could identify with the divinity.
To primitive man it candles not only represented light, heat, force and life, but also destruction.  Candles have their use today in prayers, thanksgiving, novenas and meditations.  They are still used as an offering to the highest planes of expression.  Meta-physicians use the candles to reach the highest evolution of spiritual awareness within themselves.