Intuitive EXPLOSION!
with Michelle Vidal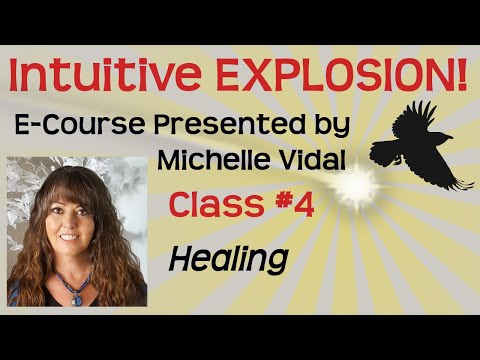 Class 4: Healing
Lesson: A person is considered a healer when they provoke healing for another.
A doctor learns which medicines provide a cure for a particular ailment.  Spirit are doctors who decide which healer is most in tune with the type of energy work necessary to bring out the healing for the individual.  Spirit "flows through" the healer's vibration.  In this class you will learn mantras, categories of healing and understand the transference of energy.