Intuitive EXPLOSION!
with Michelle Vidal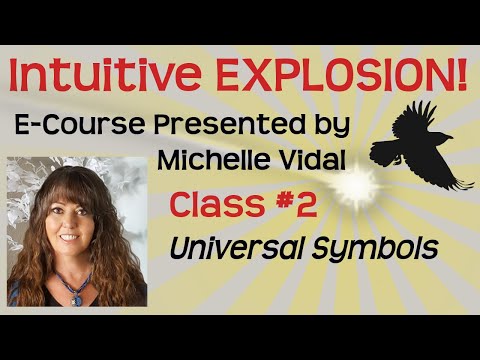 Class 2: Universal Symbols
Lesson: Dreams are filled with symbols.
Often the reading we get is given through symbolic meanings.  Our ability to decipher what our spirit teachers are showing us is predicated on understanding symbolically.  Chakras are a tool we can use in creating a drama free life by knowing when a chakra is open and flowing versus closed off causing the energy to be stuck.