Intuitive EXPLOSION!
with Michelle Vidal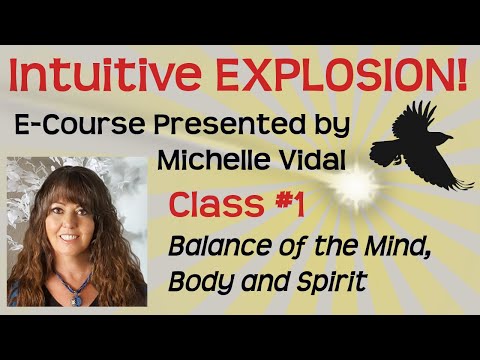 Class 1: Balancing the Mind, Body and Spirit
Lesson: Develop intuitively we need to take care of our mind, body and spirit daily.
Routines for meditation, diet and exercise are mandatory to expand intuition.  Understanding the categories and types of phenomena help to bring forth your particular gifts.  Prayers are the asking, our intuition allows us to be guided to that for which we asked.  Understand how prayers may or may not be working for you.